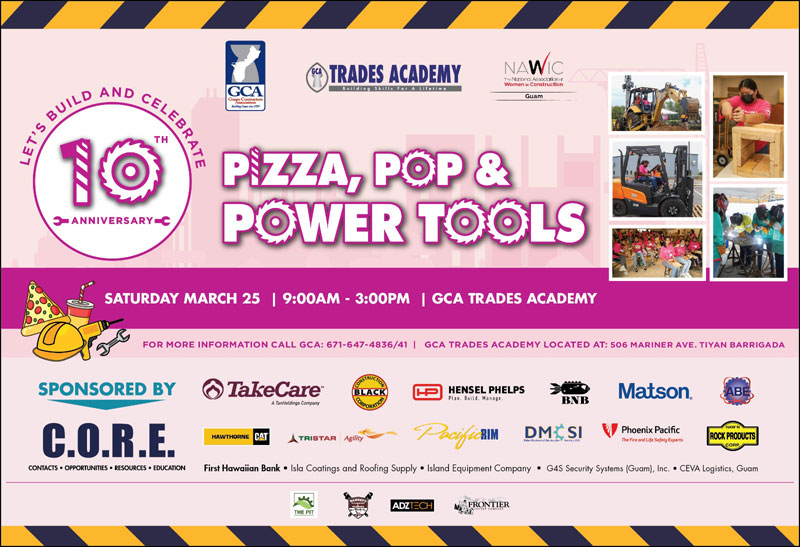 Parents are encouraged to register their girls as soon as possible for this very  popular event, PIZZA, POP & POWER TOOLS on March 25, 2023, 9:00am - 3:00pm, at the Guam Contractors Association Trades Academy in Tiyan, Barrigada!   Celebrating their 10 year anniversary, The GCA Trades Academy with the National Association of Women in Construction of Guam and other businesses are partnering to provide a carnival of fun interactive activities for the children.  They will learn during structured and safe activities in the areas of Welding, Plumbing, Carpentry, Electrical, and Heavy Equipment, supervised by instructors and experts. 
Parents / Guardians must complete and submit the attached form to GCA by Thursday, March 23, 2023
Contact GCA at 671-647-4836/41 for more information.  NOTE:  Space is limited (please see the flyer).