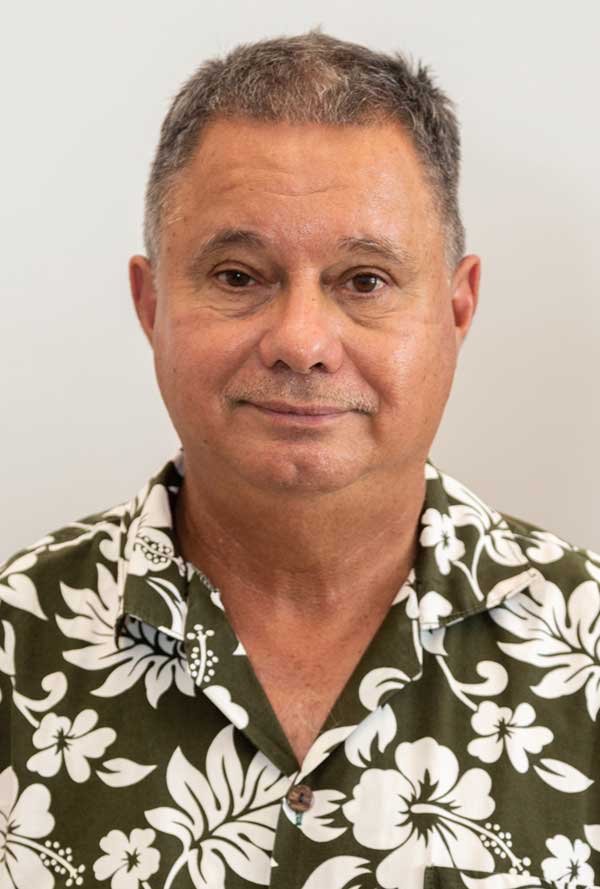 PRESIDENT (2019-Present)   Herbert "Bert" Johnston, Jr., DBA is the Education Director of the GCA Trades Academy, a non-profit, non-government education institution established to provide construction-related craft training. Dr. Johnston is an NCCER Master Trainer and Assessment Administrator.
Dr. Johnston holds a bachelor's degree in education, a master's degree in public administration, and a doctoral degree in business administration.
Dr. Johnston is the current president of the Guam Chapter of the Association for Career and Technical Education (ACTE), serves on the board of two local financial institutions, and serves on the board of the Guam Girl Scouts Council.
"After 12 years of painting the ceiling of the Sistine chapel, the 87-year old painter was asked, " So what's next, Michelangelo?" He responded simply, "Ancora amparo [I am still learning]." The lesson still continues."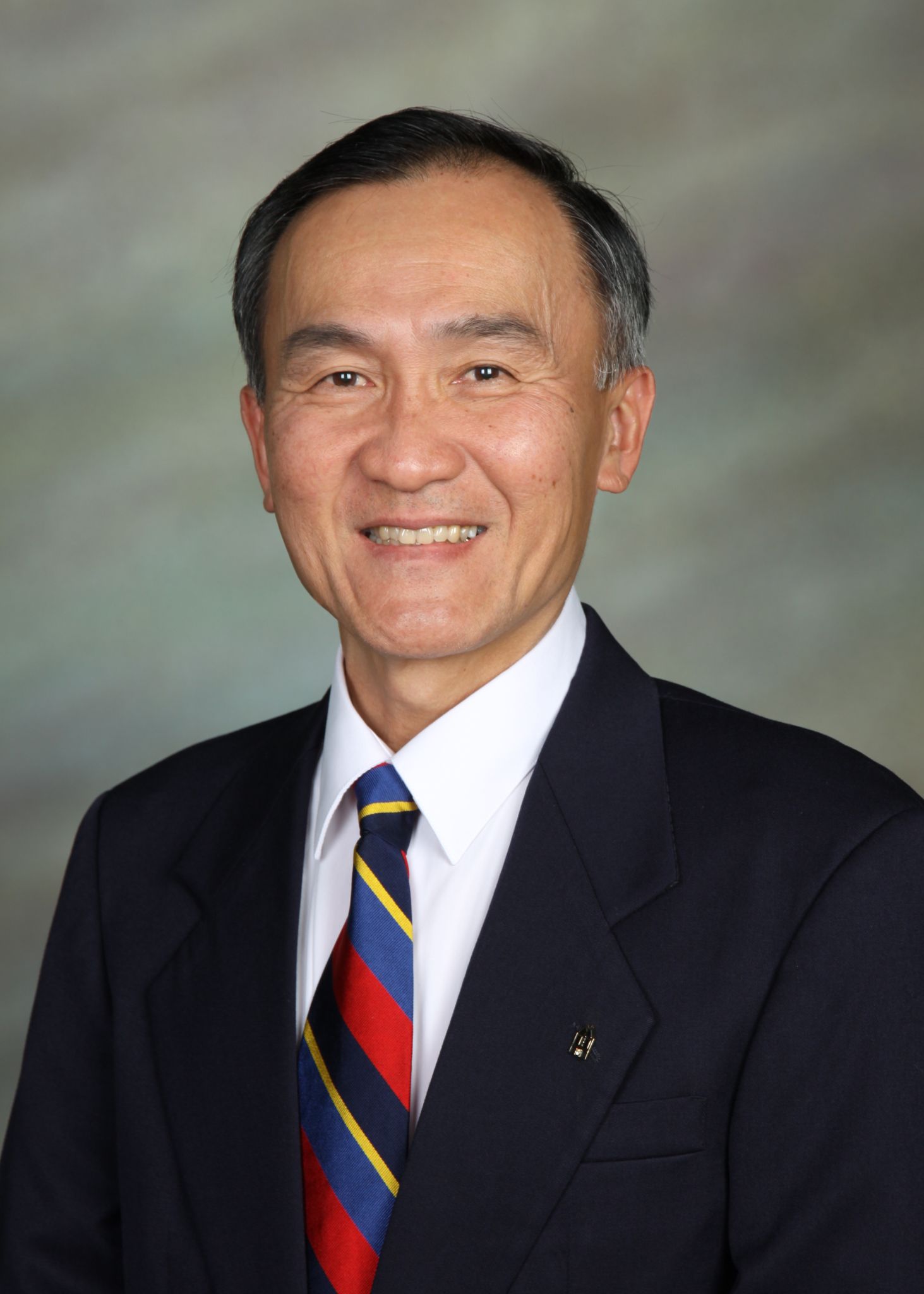 VICE PRESIDENT (2021-Present)  Eric Chong is a professor of hospitality & tourism at Guam Community College. His undergraduate hotel and business degrees are from Washington State University, and his master's degree is from University of Oklahoma. He is a Certified Hotel Administrator and Certified Hospitality Educator. He has hotel management experience and worked in Seattle, Singapore, Chicago, and Guam. He has been with GCC since 1994 and taught CTE hospitality programs at college and secondary levels. He is an officer in the Guam Hotel & Restaurant Association's Human Resources and Education Committee.
"Our organization's goal is to raise the awareness of CTE on Guam and in our region. We are grateful for our educational institutions and business partners who work together to accomplish our mission."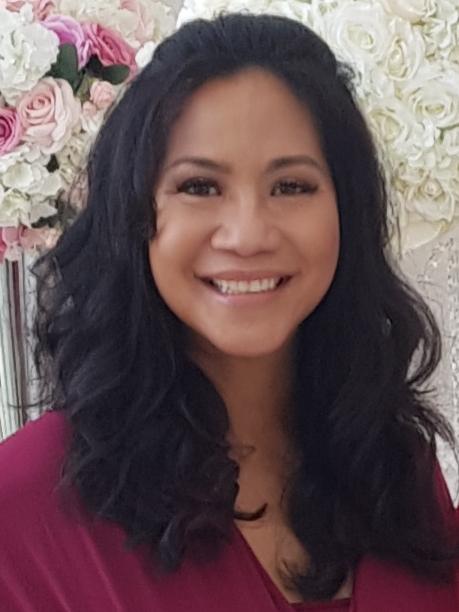 SECRETARY/TREASURER (2017 - PRESENT) Rose Marie D. Nanpei, M.A. is an Associate Professor at the Guam Community College (GCC).  She is a part of the Assessment and Counseling Department where she has worked as a career counselor in GCC's secondary programs since 2006.  She is also an adjunct instructor.
She has an undergraduate degree in Psychology and a master's degree in Counseling.  She is a Licensed Professional Counselor (L.P.C.) on Guam and had over ten years experience as a clinician with the Department of Mental Health and Substance Abuse.
Rose Marie is a board member for the Guam Association of School Counselors (GASC).
"Community partnership is essential in ensuring that our students are college and career ready."
EXECUTIVE DIRECTOR (July 2022 - PRESENT) Gina Ramos is a Special Projects Manager for Calvo's Selectcare, and a graduate of University of Oregon. Gina previously served as board chair for Guam Community College, and is a strong proponent of Career and Technical Education.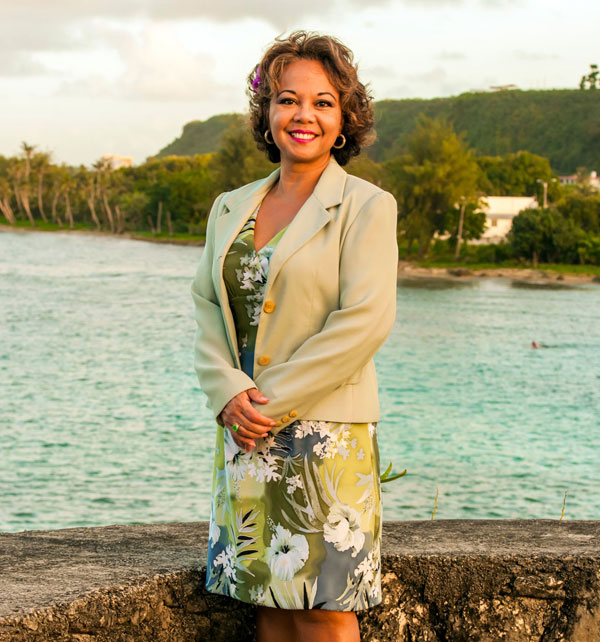 FORMER PRESIDENT / EXECUTIVE DIRECTOR, 2019 - June 2022) Shirley "Sam" Mabini Young, Ph.D.  is a Business Consultant for her company, Transort Guam Inc.  Her prior careers include being the Director for the Guam Department of Labor, Regional Coordinator for Western States for the National Association of Government Labor Officials, and the Vice Chair of the Veterans Affairs Committee for the National Association of State Workforce Agencies. Dr. Mabini Young was a Senator in the 31st Guam Legislature, serving from January 2010 to December 2012, and author of the College and Career Readiness Act (CCaRe Act) of Guam. 
Her academic career includes being a Research Fellow at the University of Alabama, funded by the ECMC Foundation at North Carolina State University; Provost, V.P. of Academics & Advancement at the Pacific Islands University; Associate Dean at the Guam Community College; Research Assistant at the University of Minnesota, Adjunct Assistant Professor for the University of Maryland University College, Instructor for graduate courses for the University of San Diego and University of Guam, Instructor at the Guam Community College and International Business College on Guam.   Dr. Mabini Young received her Ph.D. in Work and Human Resource Education and M.Ed. in Work, Community and Family Education from the University of Minnesota. 
Dr. Mabini Young is responsible for establishing the Guam Association of Career and Technical Education to serve Guam and the region, and was the President at its inception.  She has been an active member of the national Association of Career and Technical Education (ACTE) and the research organization (ACTER).  The GUAM ACTE supports teachers and students in the development of career goals and pathways, serving Guam, CNMI, American Samoa, Palau, as well as FSM and RMI.
"We appreciate all our business partners and educators, working together to help students of all ages find their pathways to careers in Guam and the world."