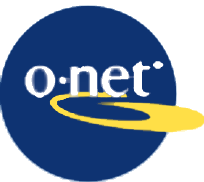 Browse groups of similar occupations to explore careers. Choose from industry, field of work, science area, and more; Focus on occupations that use a specific tool or software. Explore occupations that need your skills; and Connect to a wealth of O*NET data. Enter a code or title from another classification to find the related O*NET-SOC occupation."

Once on the Hireguam website, scroll down to find "YOUTH SERVICES," then select and browse information under Youth Programs, Career Exploration or Education and Training.    So, whether you do or do not have a specific career in mind, visit this link to EXPLORE hundreds of careers, figure out which need more training or education;  GET TIPS on pathways that lead to careers or occupations;  LEARN MORE about wages, employers and jobs available and the education, training, job requirements and nature of the work involved;  Analyze LABOR MARKET TRENDS on where you want to work, including wages, employment projections and educational requirements." 

An excellent career planning and research site developed by the U.S. Department of Labor

Another great resource for you to explore careers related to your strengths, skills and talents.